「校服展览馆」
校服展览馆由世界馆、中国馆、企业馆、工作坊四个部分构成。以时间轴为脉络,采用通史、展品、场景、多媒体技术等综合性的表现手法,生动还原特定时代背景下的校服全貌,直观呈现不同国家的多元教育观,发掘与重构校服的育人价值。
Halfrin School Uniform Exhibition Hall consists of four parts: World Pavilion, China Pavilion, Enterprise Pavilion and Workshop. Taking the timeline as the context, using comprehensive expression techniques such as general history, exhibits, scenes, multimedia technology, etc., we can vividly restore the overall picture of school uniforms in a specific background, intuitively present diverse educational views in different countries, and explore and reconstruct the educational value of school uniforms.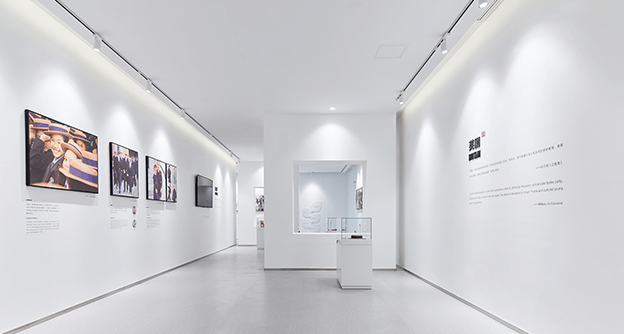 追溯世界校服的起源,围绕核心主题,展示最具代表性国家的校服演变历程,带领观者感受不同国家的校服文化,体验多元化的教育主张,充分反映校服样式的发展演变同社会政治、经济、文化的发展密切相关,给予我们无限的思考与启发。
Tracing back to the origin of school uniforms in the world, focusing on the core theme, showing the evolution of school uniforms in the most representative countries, leading viewers to feel the school uniforms culture of different countries and experience diversified educational ideas, fully reflecting that the development and evolution of school uniforms are closely related to the development of social politics, economy and culture, giving them unlimited thinking and inspiration.